I wanted to thank you for your expert help with our Mumbai trip in September.
Kalpesh Parmar - UK
Testimonial 2
Testimonial 3
Testimonial 4
Testimonial 5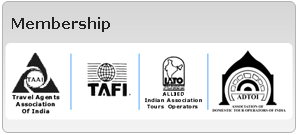 International Tours
Ashishs Holidays a leading international tour operator provides you holiday vacation package, Honeymoon Packages, World Tour Packages, international holidays. Cheap International Holiday Packages with best deals on International Tours Packages and get best Packages from India.
We are operating below International Tours / Trips Packages
Dubai
3 Nights
& 4 Days
Tour Highlights
Dhow – Cruise, city Tour of Dubai. Desert safari tour. Enjoy Shopping, Finedining and Live music.
Singapore
3 Nights
& 4 Days
Tour Highlights
3 – Nights stay at Singapore, the Lion city, City tour of Singapore, Santosa Island, Night safari or Universal Studio at Singapore.
Malaysia
3 Nights
& 4 Days
Kuala Lumpur Genting Highlands
Tour Highlights
visit 2 cities in 4 days genting and kuala lumpur. Stay at quality hotels enjoy meals in local Indian restaurants. 1 night in genting full day at the outdoor theme at genting highlands. 2 nights in kuala lumpur. Guided city tour of kuala lumpur.
Get away to Thailand
4 Nights
& 5 Days
Bangkok - Pattaya
Tour Highlights
Stay at Quality hotel. Enjoy delicious meals at the local Indian restaurants. 2 nights in pattaya. Enjoy the alcazar show a marvelous combination of music, dance & costume. Visit nong nooch village and the Exotic orchid farm. Enjoy the thai cultural and elephant show.explore the charm and beauty of coral island- a haven for water sport activities. Stay 02 nights in Bangkok - City of Angels. Have a fun filed day at Safari world and Marine Park. Enjoy a guide city tour of Bangkok.
Eqypt Treasures
4 Nights
& 5 Days
Tour Highlights
2 nights stay in first class sleeper train. 3 night stay in 5 star cruise ship. 2 full day hotel use. Enjoy your meals at the best Indian restaurants. Visit the famous pramids at giza. Visit the famous Egyptian museum. Enjoy a tour of Alexandria.
Kenyna Safari
5 Nights
& 6 Days
Tour Highlights
Enjoy an exciting game - drive including a visit to baboon cliff. Stay at quality hotel.see the famous nyahururu falls. Enjoy meals in hotels / Indian Restaurants.
Nepal
9 Nights
& 10 Days
Tour Highlights
visit Kathmandu, patan, bhaktaour, pokhra and lumbini enjoy cable cr ride at Manokamana temple. 3 star accommodations on A.P.A.I optional: chitwan national park / himalian mountain flight